From Cheryl's Writing Crate
One of my favorite ways to stay motivated with my writing is to surf the web and keep up with the latest trends. I find inspiration in articles saturated with tips on grammar, overcoming writer's block, advice from other authors on feeding the muse and much more.
I've recently been frustrated by computer issues, well, more specifically issues with computer viruses. Within the last 6 months, my laptop has crashed four times. I won't bore you with the details, but let's just say if I weren't so dependent on the cyber world for my work, I would've given up after the 2nd crash and gone back to my tried and true friend--my pen and journal.
When my laptop was down, I needed to find other avenues to keep up with the rest of the world so it was then that I began relying on my smart phone on a more regular basis. Imagine my delight to discover an amazing assortment of writer's apps!
There are dozens of writer's apps available, but here are 4 of my favorites.
This virtual notebook keeper is essential for anyone who needs a place to store and organize thoughts, information, and media (including pictures, audio recordings). No scissors,glue, tape, or string required. The contents of EverNote can be synced across all devices, providing anytime/anywhere access. Timesaving functions include a search function for keywords -- even handwritten words or text within images. If there's a major due date in the future,set a reminder to be notified. Ready to share your masterpiece with the world? Quickly and easily post to Facebook, Twitter, Linkedln,or share the URL to Clipboard.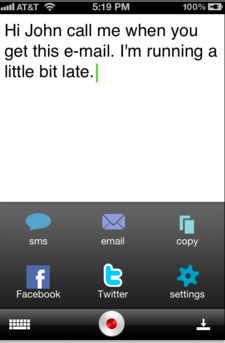 Since most people can think a lot faster than they can pound the keyboard, this app is the salvation for inspiration and ideas alike. Dragon Dictation is today's version of "Take a letter, Miss Jones", without Miss Jones. Just hit "Record" and diction instantly transforms into text. Hit "Done" and you are all set. Then copy and paste the text into any word processing program with a simple double-tap. Dragon Dictation even has a feature to put lengthy text directly into SMS or email. Publishing to social media platforms like Facebook and Twitter is just a few taps away.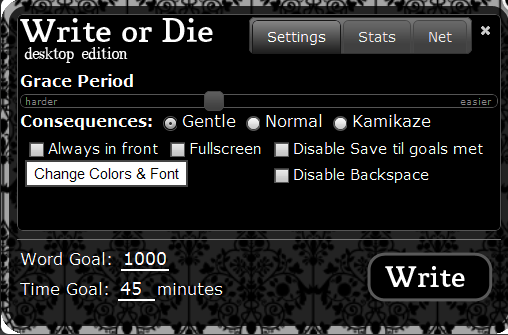 Write or Die is a wicked blend of Creative Writing and Psych 101 (can you say Operant Conditioning?) with a dollop of Catholic School knuckle-rapping discipline for good measure.The idea is that the secret to learning to write well is writing a lot. Tell this web-based app how many words you want to knock out and over what time period. And start writing. If you stop or fail to reach your goal punishment will be meted out. The good news is that the user can set the level of virtual pain -- from a gentle pop-up reminder to an annoying sound to the really annoying disappearance of your work.Write or Die says they put the "prod" in productivity. It may be more like putting the "fun" in dysfunctional. Consider it boot camp for budding journalists. Now jump down and give me 300 words!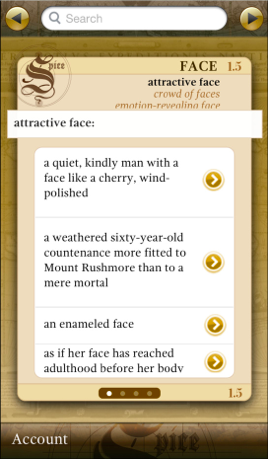 What's a good cure for writer's block? Put some spice in your life. Spice Mobile provides the inspiration when finding the right words is a challenge. Stuck at "It was a dark and stormy night?" Need to flesh out a character or scene?Let Spice Mobile tap into its comprehensive collection of famous literature to help put some mojo back into your manuscript.While directly copying the masters is a major no-no, there's nothing a little nudge from Will Shakespeare or Ernest Hemingway to break up the cranial jam and get your juices reflowing.
What writing apps do you love?